회사소개
Five Ocean Corporation is a dry bulk
shipping company for worldwide routes.

Home
About Five Ocean
CEO Greetings
CEO Greetings
Five Ocean Corporation was established in 2006, and has specialized in dry bulk shipment for raw materials including steel products, coal, iron ore and grain
for worldwide routes.
Since establishment, we have focused on such raw materials for
Europe, Middle-East, Asia from major shippers in foreign countries, and also concluded long-term COAs with domestic major clients including KEPCO and POSCO.
We have made an eye-opening growth so far based on these stable contracts in the midst of long-term depression
and uncertainty of the shipping market.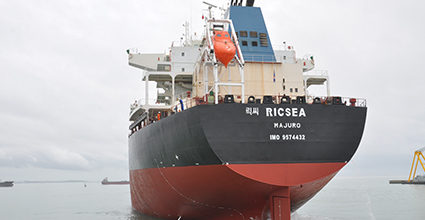 We are continuously trying to provide our Clients with the world-best service through risk management, cost-saving and safety operation as well as our expertise which we have accumulated for a decade.
We promise that we will lead the shipping market by achieving our company vision and
will do our best to satisfy all of our Clients' demand as our first priority.
Five Ocean Corporation
Brian Cho / CEO